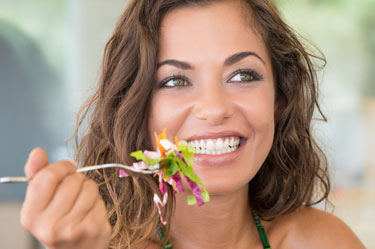 Are Your Menus "Free From"?
There's no doubt about it, Americans love to eat out. However, many are watching what they eat due to allergies or just the desire to live a healthier lifestyle. Patrons may be looking for menu items that are free from sugar, nuts, eggs and gluten, to name just a few. Many restaurants are updating their menus to include "free from" selections in order to better identify available choices for those with diet restrictions.
Why change?
Why should you consider adding gluten free and other dietary labels to your menus? Statistics show that only 1 out of 133 individuals are actually allergic to gluten, yet nearly 1/3 of the population wants to reduce their gluten intake to eat healthier. According to a Hartman Group Report, the top five reasons for the move to gluten free are:
Digestive health
Nutritional value
Weight loss
Healthier skin
Joint pain relief
And, the demand is growing. According to surveys by Statista, gluten-free sales in 2006 were $0.9 billion. In 2015 that number rose to $11.9 billion and is projected to hit $23.9 billion by 2020. Restaurants need to consider updating their menus, not just because their patrons want to eat healthfully, but also because it may have a significant impact on sales.
Promoting your new menu
Perhaps many of your current menu items are already free from the various ingredients that concern your patrons. But, are you telling them about it? There are several ways to bring attention to menu items that are unique due to their "free from" status. Adding icons to each selection is one solution.
Your menu should also be designed to help sell your highest profit items, which may include your "free from" selections. Menu optimization is the process of placing high profit items in areas that have been shown to pull the customers attention. The experts at MenuWorks® can assist in redesigning your menu to optimize the profitability of your new offerings.
In addition to printing updated menus, you may want to consider promoting your new menu with a direct mail campaign. Plastic postcards are a very effective means of driving sales. Using high impact graphics of your "free from" food items, combined with a removable coupon, can increase response rates.
Summary
With a forecast of $23.9 billion in "free from" food sales, the question may not be if you should update your menus, but when? According to Cynthia Kupper, CEO Gluten Intolerance Group, as reported in a story by Fast Casual, "Just switching to a gluten-free brand would open the door to so many more items being gluten-free, especially on Asian menus." Though gluten free may be the primary "free from" driver, don't forget to look at other opportunities for promoting and highlighting customer focused change.
About MenuWorks®
MenuWorks® was founded in 1994 with the mission of providing independent restaurant owners with affordably priced menus that were creative in design and unique in construction. Today, we offer a full turn-key experience that is unique to the market that can assist with all your menu & restaurant marketing needs. Our customer base now includes independent restaurant operators, multi-unit & franchise restaurant groups, hotel properties, and ad agencies located in the US, Canada, Mexico, Latin America, Central America, South America, and the Caribbean. From building and developing your brand, to maximizing menu profits, our team of consultants is here to help. Call us at 864-877-7007 today!